Summary report for "troypratt24.edublogs.org" (monthly stats)
Quick navigation: Traffic summary Adwords keywords & texts Organic keywords Competitors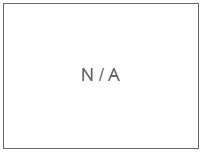 Approximate SE paid and organic traffic
| | Traffic | Est. Cost |
| --- | --- | --- |
| Organic keywords | 0.88 | $0.94* |
| Paid keywords | N/A | N/A |
* — "Est. Cost" for organic traffic means amount of money the site owner would pay for such traffic if he bought it in PPC systems.
Try our new SERPTrends addon
SERPTrends add-on allows one to monitor SERP changes and view SEM parameters for sites while using Google, Yahoo! or BING search engines on the fly. Add-on adds trends and a drop-down box with SEM parameters near each search result.
Learn more about SERP Trends addon »


Organic keywords
Keyword
Cost Equiv.
Position
Keyword
Traffic
Position
Keyword
Position
1.
casio pathfinder pag40b 2v
$0.94
18
1.
casio pathfinder pag40b 2v
1
18
1.
casio pathfinder pag40b 2v
18
Competitors for "troypratt24.edublogs.org"
Fixya.com: Tech Support, Manuals & Troubleshooting for Consumers
Support Information for Consumer Electronics & Appliances , Repair Services, Manuals, Guides, FAQs & Troubleshooting
Keywords: chevy equinox; tracfone com; www tracfone com; nextar gps; nike watches;
Paid traffic cost: $23.73K
Keywords: woolrich; ach helmet; streamlight; tactical boots; peltor;
Paid traffic cost: N/A
Shopping.yahoo.com: Yahoo! Shopping - Online Shopping with great products, prices and reviews
Yahoo! Shopping is the best place to comparison shop for Yahoo! Shopping - Find Great Products Online, Compare, Shop & Save Compare products, compare prices, read reviews and merchant ratings.
Keywords: shopping; nine west boots; auto seat; northern tool; panasonic;
Paid traffic cost: $418.37K
Geartrail.com: geartrail.com - find your way to the greatest gear - hiking, camping, backpacking, outdoor gear and product video reviews
reviews of hiking, backpacking, outdoor gear and products
Keywords: casio pathfinder pag40b 2v; spot gps promo code; trail gear reviews;
Paid traffic cost: N/A
Leisurepro.com: Buy scuba gear, scuba diving and snorkeling equipment, and everything underwater from LeisurePro.com
Serving divers and snorkelers with all their scuba and snorkelling needs for over 15 years. One of the largest dive retailers and mail order suppliers of new and Used Scuba Gear. The best combination of quality services, vast selection, knowledgeable staff and competitive pricing.
Keywords: scuba gear; dive computer; g shock; leisurepro; dive computers;
Paid traffic cost: $101.54K
Quick navigation:
Other top sites:
Recently processed sites: