Summary report for "raahenaiku.fi" (monthly stats)
Quick navigation: Traffic summary Adwords keywords & texts Organic keywords Competitors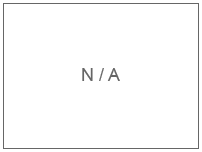 Approximate SE paid and organic traffic
| | Traffic | Est. Cost |
| --- | --- | --- |
| Organic keywords | 115.6 | $32.37* |
| Paid keywords | N/A | N/A |
* — "Est. Cost" for organic traffic means amount of money the site owner would pay for such traffic if he bought it in PPC systems.
Try our new SERPTrends addon
SERPTrends add-on allows one to monitor SERP changes and view SEM parameters for sites while using Google, Yahoo! or BING search engines on the fly. Add-on adds trends and a drop-down box with SEM parameters near each search result.
Learn more about SERP Trends addon »


Organic keywords
Keyword
Cost Equiv.
Position
Keyword
Traffic
Position
Keyword
Position
1.
aiku
$32.37
6
1.
aiku
116
6
1.
aiku
6
Competitors for "raahenaiku.fi"
Healthgrades.com: HealthGrades > Find a Doctor | Doctor Reviews | Hospital Ratings
HealthGrades, the leading independent healthcare ratings company. Research hospitals, doctors, nursing homes, and more.
Keywords: flug; family practice physician; dermatologist; googe; resor;
Paid traffic cost: N/A
V.youku.com: 优酷-中国第一视频网站,提供视频播放,视频发布,视频搜索 - 优酷视频
优酷-中国第一视频网站,提供视频播放,视频发布,视频搜索 - 视频服务平台,提供视频播放,视频发布,视频搜索,视频分享 - 优酷视频
Keywords: josh groban ally mcbeal; eddie izzard glorious; yoga x; katt williams pimpin pimpin; richard pryor live in concert;
Paid traffic cost: N/A
Twitter.com: Twitter: What are you doing?
Keywords: google; facebook; youtube; you tube; gmail;
Paid traffic cost: $9.61K
Ccmhonline.com: Comanche County Memorial Hospital
One of the top hospitals in the nation, Comanche County Memorial Hospital is #1 in Heart Care in Oklahoma and one of the leading hospitals in Southwest Oklahoma.
Keywords: lawton hospital; aiku; medwatch; med watch; thallium scan;
Paid traffic cost: N/A
Quick navigation:
Other top sites:
Recently processed sites: