Summary report for "raab-raab.de" (monthly stats)
Quick navigation: Traffic summary Adwords keywords & texts Organic keywords Competitors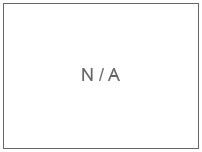 Approximate SE paid and organic traffic
| | Traffic | Est. Cost |
| --- | --- | --- |
| Organic keywords | 6.91 | $0.35* |
| Paid keywords | N/A | N/A |
* — "Est. Cost" for organic traffic means amount of money the site owner would pay for such traffic if he bought it in PPC systems.
Try our new SERPTrends addon
SERPTrends add-on allows one to monitor SERP changes and view SEM parameters for sites while using Google, Yahoo! or BING search engines on the fly. Add-on adds trends and a drop-down box with SEM parameters near each search result.
Learn more about SERP Trends addon »


Organic keywords
Keyword
Cost Equiv.
Position
Keyword
Traffic
Position
Keyword
Position
1.
raab raab
$0.35
2
1.
raab raab
7
2
1.
raab raab
2
Competitors for "raab-raab.de"
Raabassociates.com: Childrens Book Marketing | Teen Book Publicity
Childrens Book marketing, Teen Book Publicity, and more Childrens and Teens media marketing and publicity by Raab Associates.
Keywords: children's book market; raab & raab; marketing childrens books; raab raab; dalmation press coloring books;
Paid traffic cost: N/A
Twitter.com: Twitter: What are you doing?
Keywords: google; facebook; youtube; you tube; gmail;
Paid traffic cost: $9.61K
Quick navigation:
Recently processed sites: