Summary report for "oaa.aw" (monthly stats)
Quick navigation: Traffic summary Adwords keywords & texts Organic keywords Competitors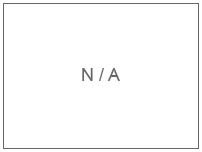 Approximate SE paid and organic traffic
| | Traffic | Est. Cost |
| --- | --- | --- |
| Organic keywords | 14.31 | $9.16* |
| Paid keywords | N/A | N/A |
* — "Est. Cost" for organic traffic means amount of money the site owner would pay for such traffic if he bought it in PPC systems.
Try our new SERPTrends addon
SERPTrends add-on allows one to monitor SERP changes and view SEM parameters for sites while using Google, Yahoo! or BING search engines on the fly. Add-on adds trends and a drop-down box with SEM parameters near each search result.
Learn more about SERP Trends addon »


Organic keywords
Keyword
Cost Equiv.
Position
Keyword
Traffic
Position
Keyword
Position
1.
openbare
$9.16
8
1.
openbare
14
8
1.
openbare
8
Competitors for "oaa.aw"
Eerstekamer.nl: Eerste Kamer der Staten-Generaal - Homepage Eerste Kamer der Staten-Generaal
Via de Eerste Kamersite kunt u volgen wat er in de Eerste Kamer gebeurt en informatie vinden over wetsvoorstellen, kamerstukken en het wetgevingsproces. Verder zijn beschrijvingen opgenomen van alle Eerste Kamerleden en kunt u een virtuele rondleiding maken door het gebouw.
Keywords: kamer; prostitutie; ziekteverzuim; staatsblad; partijen;
Paid traffic cost: N/A
Keywords: nationaal archief; ministerie van financien; veeteelt; ministerie van buitenlandse zaken; ministerie van onderwijs;
Paid traffic cost: N/A
Tripadvisor.com: Reviews of vacations, hotels, resorts, vacation and travel packages - TripAdvisor
TripAdvisor - Unbiased hotel reviews, photos and travel advice for hotels and vacations - Compare prices with just one click.
Keywords: london flight; london hotels; rome hotels; paris hotels; hotels;
Paid traffic cost: $11.39M
Quick navigation:
Other top sites:
Recently processed sites: