Summary report for "7a0.wtk.drim.pro" (monthly stats)
Quick navigation: Traffic summary Adwords keywords & texts Organic keywords Competitors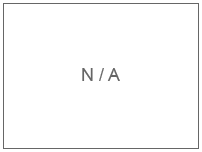 Approximate SE paid and organic traffic
| | Traffic | Est. Cost |
| --- | --- | --- |
| Organic keywords | 0.28 | $0.01* |
| Paid keywords | N/A | N/A |
* — "Est. Cost" for organic traffic means amount of money the site owner would pay for such traffic if he bought it in PPC systems.
Try our new SERPTrends addon
SERPTrends add-on allows one to monitor SERP changes and view SEM parameters for sites while using Google, Yahoo! or BING search engines on the fly. Add-on adds trends and a drop-down box with SEM parameters near each search result.
Learn more about SERP Trends addon »


Organic keywords
Keyword
Cost Equiv.
Position
Keyword
Traffic
Position
Keyword
Position
1.
fighting irish clip art
$0.01
16
1.
fighting irish clip art
0
16
1.
fighting irish clip art
16
Competitors for "7a0.wtk.drim.pro"
Read Reviews on Digital Cameras, Cars, Books, Movies, Music and More.
Keywords: horchow; peltz famous brand shoes; hsn.com; hsn com; eloan;
Paid traffic cost: $5.01K
Shopping.com: Shopping.com - Online shopping. Price comparison, product reviews, and online store reviews at Shopping.com.
Shopping.com. Shop and find the lowest prices on products from online merchants. Price comparison shopping, product reviews, and store ratings - all the tools to help make shopping simple - Shopping.com
Keywords: shopping; shopping.com; mac laptops; clothing & accessories; www.shopping.com;
Paid traffic cost: $187.43K
Vector.us: vector.us - Vector Resources and Information.
Keywords: free vector images; philles; good charlotte logo; free vector graphics; gan assurance;
Paid traffic cost: N/A
Rivalart.com: T-shirt Design for Sport T-shirts, Mascot T-shirts and Team Logos
Cool Sport & Mascot Clipart for T-shirts, Logos, Event Designs and Gym Murals.
Keywords: wolf logo; bulldog logo; wrestling logo; t shirt design; t-shirt design;
Paid traffic cost: N/A
Quick navigation:
Other top sites:
Recently processed sites: