Summary report for "7000evergreens.org" (monthly stats)
Quick navigation: Traffic summary Adwords keywords & texts Organic keywords Competitors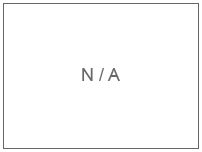 Title: 7,000 Evergreens: Treecycling artificial evergreen trees, exploring creative possiblities for them in the landscape - Our Mission
Description: 7,000 Evergreens: Treecycling artificial evergreen trees, exploring creative possiblities for them in the landscape - Our Mission
Description: 7,000 Evergreens: Treecycling artificial evergreen trees, exploring creative possiblities for them in the landscape - Our Mission
Advertising budget: N/A
This site in Alpha Directory: 7 70 700
Approximate SE paid and organic traffic
| | Traffic | Est. Cost |
| --- | --- | --- |
| Organic keywords | 8.9 | $0.44* |
| Paid keywords | N/A | N/A |
* — "Est. Cost" for organic traffic means amount of money the site owner would pay for such traffic if he bought it in PPC systems.
Try our new SERPTrends addon
SERPTrends add-on allows one to monitor SERP changes and view SEM parameters for sites while using Google, Yahoo! or BING search engines on the fly. Add-on adds trends and a drop-down box with SEM parameters near each search result.
Learn more about SERP Trends addon »


Organic keywords
Keyword
Cost Equiv.
Position
Keyword
Traffic
Position
Keyword
Position
1.
artificial evergreens
$0.24
7
1.
artificial evergreens
5
7
1.
artificial evergreens
7
2.
artificial evergreens
$0.21
8
2.
artificial evergreens
4
8
2.
artificial evergreens
8
Competitors for "7000evergreens.org"
Wilsonevergreens.com: Christmas Wreaths, Fresh Christmas Wreaths, Christmas Wreath from Wilson Evergreens
Christmas wreaths, fresh Christmas wreaths from Wilson Evergreens online store
Keywords: fresh christmas wreaths; white birch logs; birch logs; fresh christmas wreath; wreath hangers;
Paid traffic cost: N/A
Ehow.com: eHow | How To Do Just About Everything!
Keywords: applebees; internal external hard drives; online education; ehow; how to;
Paid traffic cost: $225.78K
steps-to-memories.com's Flowers & Wedding Catalog carry everything from Apparel to Wedding supplies ... for your Special Event! Apparel-Floral & Decorating Supplies - Wedding Accessories and more... Special Occasion Warehouse
Keywords: shoe dye; gown bag; gown garment bag; hurricane shades; shoe dyeing;
Paid traffic cost: N/A
Quick navigation:
Other top sites:
Recently processed sites: