Summary report for "43020bazzano.it" (monthly stats)
Quick navigation: Traffic summary Adwords keywords & texts Organic keywords Competitors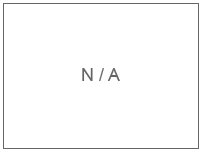 Approximate SE paid and organic traffic
| | Traffic | Est. Cost |
| --- | --- | --- |
| Organic keywords | 5.93 | $0.3* |
| Paid keywords | N/A | N/A |
* — "Est. Cost" for organic traffic means amount of money the site owner would pay for such traffic if he bought it in PPC systems.
Try our new SERPTrends addon
SERPTrends add-on allows one to monitor SERP changes and view SEM parameters for sites while using Google, Yahoo! or BING search engines on the fly. Add-on adds trends and a drop-down box with SEM parameters near each search result.
Learn more about SERP Trends addon »


Organic keywords
Keyword
Cost Equiv.
Position
Keyword
Traffic
Position
Keyword
Position
1.
100 miglia
$0.30
9
1.
100 miglia
6
9
1.
100 miglia
9
Competitors for "43020bazzano.it"
Facebook.com: Welcome to Facebook! | Facebook
Facebook is a social utility that connects people with friends and others who work, study and live around them. People use Facebook to keep up with friends, upload an unlimited number of photos, post links and videos, and learn more about the people they meet.
Keywords: facebook; face; facebook.com; www facebook com; www.facebook.com;
Paid traffic cost: $405.32K
Keywords: 100 miglia;
Paid traffic cost: N/A
Quick navigation:
Recently processed sites: